National
Spokesman of Habib Bank Limited regarding Karachi Sher Shah blast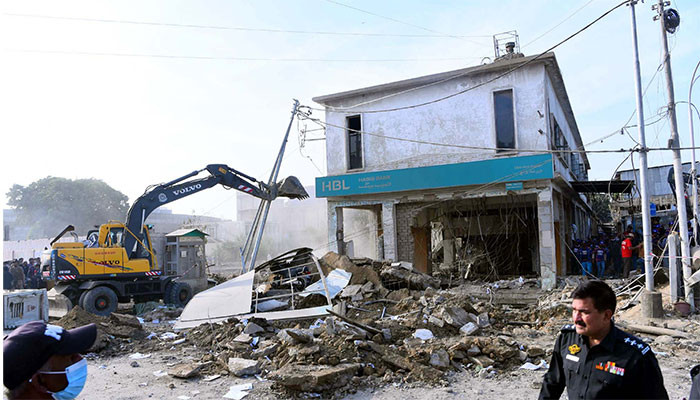 Spokesperson Habib Bank Limited's statement regarding the blast in Sher Shah area of ​​Karachi came to light.
Spokesman of Habib Bank Ltd. Ali Habib said that a tragic blast in Sher Shah Karachi on the afternoon of December 18 damaged our branch building in which several lives were lost and people were injured.
The spokesman said that the bank sympathizes with the families of those killed in the blast.
The spokesman said that while the situation was being assessed, the authorities at the scene were determining the nature and cause of the blast and as soon as the details became clear, they would be shared with the media.
"Our first priority at the moment is to provide rescue and relief to the victims," ​​he said. Protecting our staff and customers is one of our top priorities.
The spokesperson said that the bank would continue its services across the country including Karachi.
The spokesperson further said that Habib Bank had one of the tenants in the building and there were other tenants in the building.