National
Punjab shrouded in fog and air pollution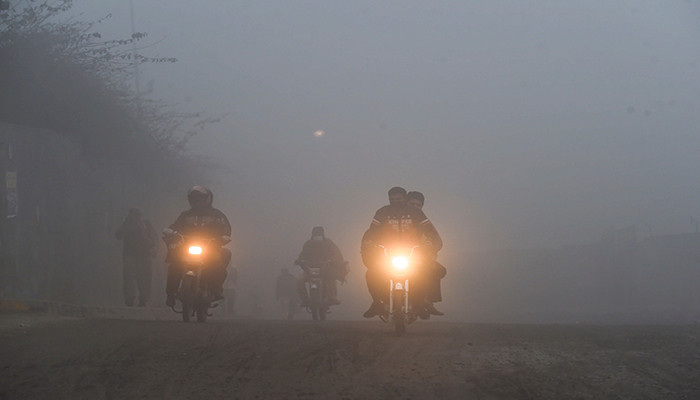 Punjab is still in the grip of fog and air pollution, due to which various flights were diverted to other cities while 17 people were injured in traffic accidents in different areas.

Due to fog at Lahore and Sialkot airports, flights were diverted to Islamabad.
According to reports, 6 international flights were sent to Islamabad Airport in 14 hours.
In Lodhran, six people were injured when a bus and two trailers collided due to fog, while in Faisalabad, 11 people were injured in traffic accidents due to heavy fog.
In addition, due to heavy fog in and around Vehari, the visibility was reduced to zero.
According to the Air Quality Index, Lahore still ranks first, Delhi second and Karachi third among the most polluted cities in the world.
It may be mentioned that heavy fog had covered various cities of Punjab due to which flight and train schedule was affected while 5 persons were killed and 8 injured in traffic accidents.