Entertainment
One scene of the film is 'special' for Pakistanis, Ranveer Singh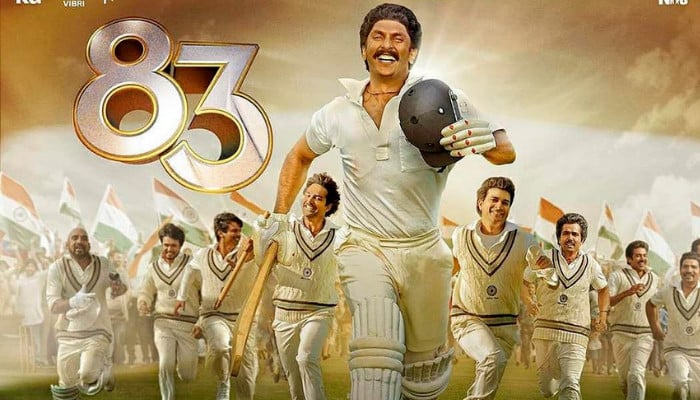 Bollywood actor Ranveer Singh says that Pakistanis will love a scene in his upcoming film 83.
Ranveer Singh, while answering a question of a Pakistani in a press conference, revealed that there is a very 'special moment' in the film which Pakistanis will like.
He also said that the film is full of such moments that people of all ages and walks of life will enjoy.
It should be noted that actor Ranveer Singh will play the role of former Indian cricketer Kapil Dev in this film while Deepika Padukone will play the role of Kapil Dev's wife Rumi Bhatia in the film.
Apart from Ranveer Singh and Deepika Padukone, the cast of the film includes Tahir Raj Bhasan, Jiva, Saqib Saleem, Jattan Sarna, Chirag Patil, Dankar Sharma, Nishant Dahiya, Hardy Sindhu, Sahil Khattar, Amy Work, Adni Nath Kothare, Dheri Karwa, R Badri. And Pankaj Tripathi.
The movie '83' will be released in cinemas on December 24 this year.
Apart from Hindi, the film will be released in cinemas in Tamil, Telugu, Canadian and Malayalam.