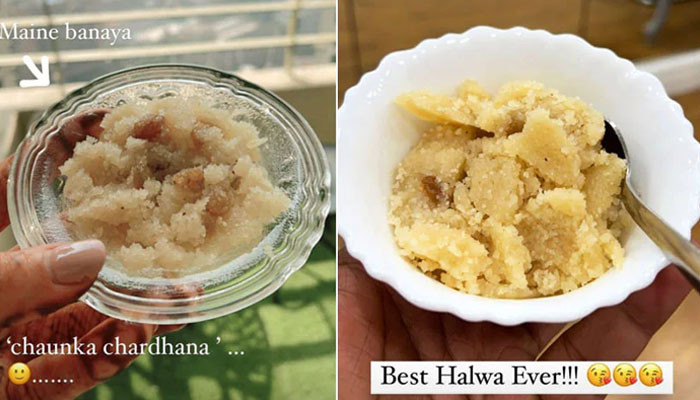 Indian 'Chukni Chameli' Katrina Kaif got married to actor Vicky Koshal last week, which is still being discussed on social media.

Fans of Katrina Kaif and Vicky Koshal, a newlywed couple who run away from the media and protect their private affairs from the eyes of the media, want to know more about them and see them together. Has fallen and is fulfilling the desire of the fans.
Every step taken by Katrina Kaif and Vicky Koshal is being discussed by the media and fans are also busy commenting.
yesterday Katrina Kaif, being a Punjabi daughter-in-law, performed the ritual of 'Chunke Jharne', Katrina Kaif made her first meal in her in-laws' dessert and shared it on social media.
Katrina Kaif's halwa became a top trend in India after a picture of halwa was uploaded on social media.
There have also been memes on Twitter about Katrina Kaif's dessert Vicky Koshal praises Halwa in front of Katrina And it has been shown to be distorted due to bad taste as soon as it is turned away.