Sports
Waiting for English Women Cricketer Muhammad Rizwan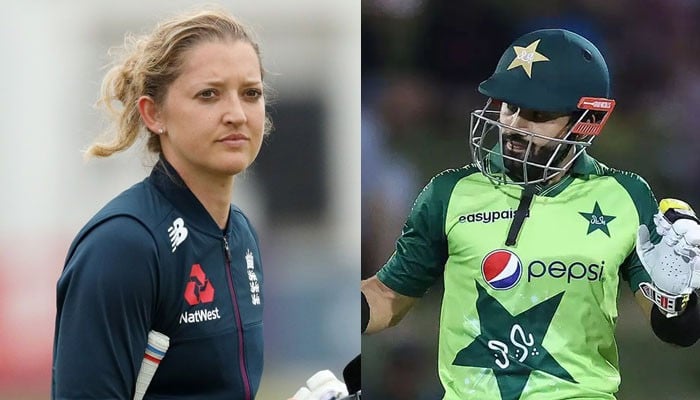 Former English women cricketers could not help but be impressed by Pakistani wicketkeeper-batsman Muhammad Rizwan's contract with English County Sussex.
Sarah Taylor expressed happiness over Muhammad Rizwan's contract with Sussex Cricket and said that she is looking forward to learning from Muhammad Rizwan.
Sarah Taylor wrote in her tweet that she can't wait to learn from Mohammad Rizwan, it's a great deal.
It is expected that Pakistani cricketers will join the county in England after the tour of Australia in April, Mohammad Rizwan will be available for the county championship and T20 Blast to Sussex.
In this regard, Mohammad Rizwan said that I am happy to join Sussex, I have heard a lot about the team.
He said that this time the Sussex youth squad will give a very good performance.
On the other hand, Mohammad Rizwan became the first batsman to score 2,000 runs in T20 in a year.
He won the award against the West Indies in Karachi.
Mohammad Rizwan became the highest T20 international sixes batsman in a single year, hitting 42 sixes this year.
Mohammad Rizwan crossed the milestone by hitting six to Smith in the tenth over.