Sports
Wahab Riaz and Shoaib Malik revealed each other's secrets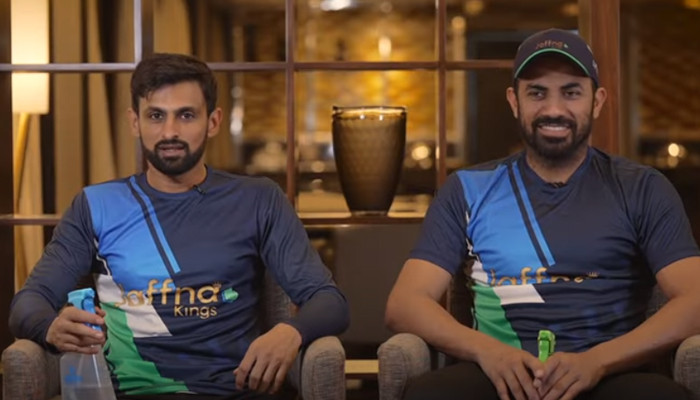 Pakistan cricket team senior cricketer Shoaib Malik and Wahab Riaz revealed all the secrets of each other.
National stars Wahab Riaz and Shoaib Malik, who are participating in the Sri Lankan T20 franchise Lanka Premier League, completed the 'Spray Challenge' in which they gave correct answers to the questions asked.
In the first question, it has been revealed that out of both Shoaib Malik and Wahab Riaz, Wahab Riaz is lazy while Shoaib Malik has a sense of humor.
Referring to Shoaib Malik's sense of humor, Wahab Riaz said that Shoaib Malik sometimes jokes on his own and even laughs on his own.
In response to a question about food cravings, Wahab Riaz immediately mentioned Shoaib Malik and said that he eats 6 times a day.
He also said that Shoaib Malik was ordering sandwiches even at 3 o'clock at night.
Shoaib Malik said that I eat small meals six times a day to stay fit.