National
There should be no misgivings about local government law: Nasir Hussain Shah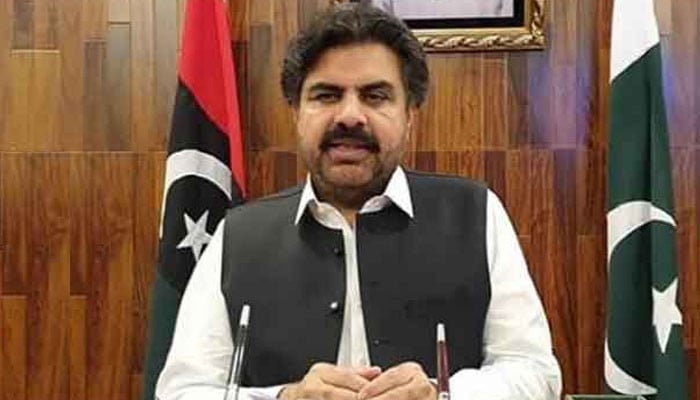 Sindh Local Government Minister Syed Nasir Hussain Shah has said that there should be no misgivings about the law of local government. It is not a scripture that cannot be amended. Should work
Addressing a press conference in the Sindh Assembly, Provincial Minister for Local Government Nasir Shah said that some people are shining their politics on local body elections as well. Emigrated and have great respect for Urdu speakers.
He said that a group has exploited these refugees by using their names. We have never talked about majority or minority nor has the Chief Minister of Sindh ever talked about it in this way. The conditions are not right, then the thing that we have got rid of is being painted.
The provincial minister said that the intentions of your leaders with whom you have disassociated had come to the fore and today we are at peace with the sacrifices of law enforcement agencies and citizens.
He said that the law of Punjab is different, the law of KPK is different. Is.
Nasir Shah said that there are many good things in the new local body laws which are being given wrong color. The new local body law was brought in Punjab through ordinance. It was not discussed in the assembly. To them
The provincial minister said that PTI had done DMCs, other parties had talked about towns.
He said, "I want the situation to be fine. It is a matter of improvement. What will we occupy in our province? We are all Pakistanis. We are all Sindhis. Everyone has the right to demonstrate peacefully in a democratic manner."
Criticizing the central government, Sindh Local Government Minister Syed Nasir Hussain Shah said that the shortage of gas in the country has intensified and the whole country is suffering from the incompetence of the federal government.
He said that there is historical unemployment and corruption in the country, the institutions are saying in their reports that corruption has increased in the country, while the former chairman of the current government FBR Shabar Zaidi has said that the country has gone bankrupt.