Sports
The matter will be dealt with, Ganguly broke the silence on Kohli's statement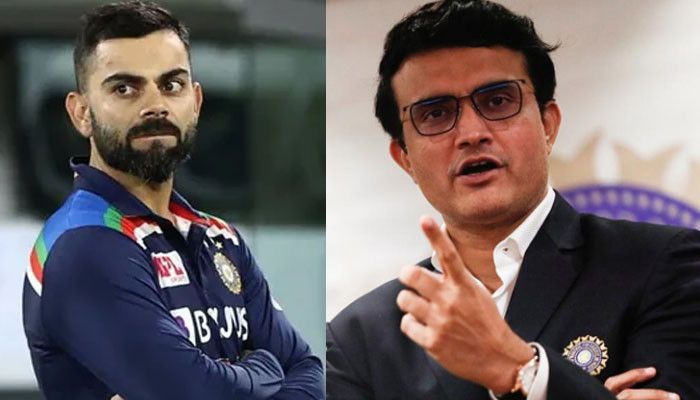 Saro Ganguly, president of the Board of Control for Cricket in India (BCCI), broke the silence at a press conference by Indian Test cricket captain Virat Kohli, saying it would be dealt with properly.
According to Indian media reports Saro Ganguly "We will not make any statement or hold a press conference on the issue of Virat Kohli," he said.
"We will deal with it in the best possible way and leave the matter to the BCCI," said Saro Ganguly.
Earlier, Ganguly had told Indian media in an interview that the board had asked Kohli to continue his T20 captaincy but when he resigned, the selectors removed him from the ODI captaincy and Rohit Sharma. Has been named the new ODI captain.
"We asked Virat not to relinquish the captaincy of T20 but he did not want to continue as captain so the selectors felt that he should be removed from the captaincy of both T20 and ODI," said Ganguly. Should.'
It should be noted that after the BCCI made Rohit Sharma the captain of the ODI team, a new controversy has arisen in Indian cricket.
The captain of the Test team is Virat Kohli, while in the series against South Africa, Rohit Sharma was left out of the Tests while Virat Kohli apologized for playing ODIs.
Talking to media, Kohli had said that I was available for selection, I am available and I have always been available for the selection of Indian team, I was eager to play ODI cricket.
"I told myself to quit the captaincy of T20," he said. That's right.