Entertainment
Criticism of Burj Khalifa for promoting Indian film '83'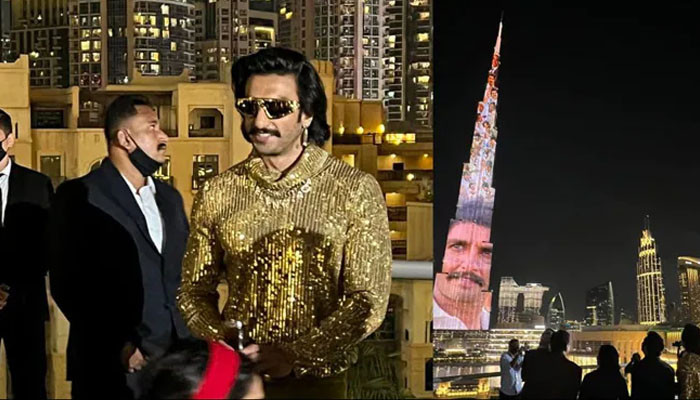 The movie '83' about Kapil Dev, a former player of Indian cricket team, has also been promoted on Burj Khalifa in Dubai.
A video of Burj Khalifa on social media Instagram is going viral Indian actor duo, Ranveer Singh and Deepika Padukone The movie '83' (Biography of Kapil Dev) is being promoted.
A few scenes from the movie 83 were shot at Burj Khalifa and hundreds of people were there to watch these scenes.
In the caption of this post from the Indian people themselves The film has been criticized for being promoted on the Burj Khalifa.
Internet users have commented that "it's all a game of money", "the bridge is no longer what it used to be, anything can be run on the Burj Khalifa."
Some fans have claimed in the comment box that Rs 2.5 million has been paid for the promotion of the film, while some users say that the first picture of Shah Rukh Khan was posted on the Burj Khalifa without any payment.
Ranveer Singh's second number and it has been imitated by Shah Rukh Khan.