Sports
Commonwealth Weightlifting, Pakistan's Noah Dastgir Butt won the silver medal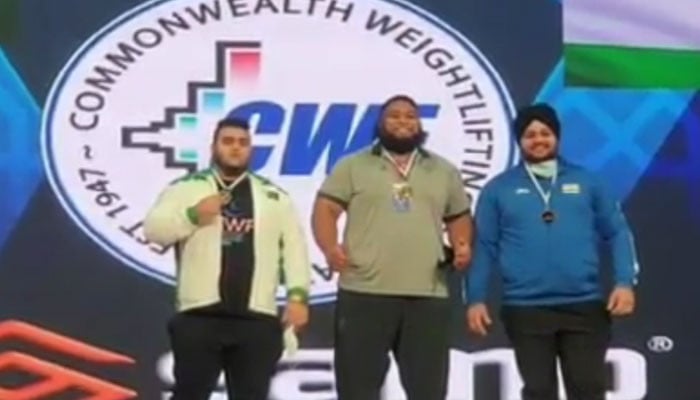 Noah Dastgir Butt of Pakistan won a silver medal in the Commonwealth Weightlifting Championships in Tashkent.
Noah Dastgir Butt bagged the second position in 109 plus weight category by lifting 390 kg.
In these competitions, the New Zealand weightlifter has secured the first position and the Indian athlete has secured the third position.
With the success of the Commonwealth Championships, Noah Butt has qualified for the Commonwealth Games.