Sports
Sunil Gavaskar explained the reason for removing Kohli from the ODI captaincy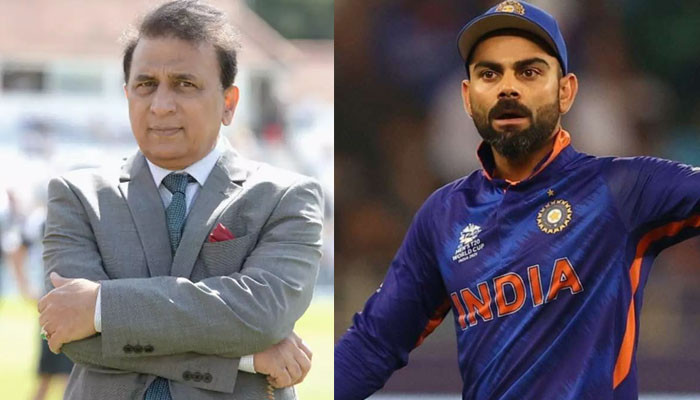 Former Indian cricketer Sunil Gavaskar has said that Virat Kohli's statement made in September this year could be the reason for removing him from the ODI captaincy.
Talking to Indian media, Sunil Gavaskar said, "I saw Virat Kohli's press conference and I think the line could have been changed that I am available to lead India in Tests and ODIs."
Sunil Gavaskar said, "Virat Kohli has a record of winning everywhere. He has not won ICC events but has won bilateral events. Under Kohli's leadership, the Indian team has always won."
"So there was no reason for people to be unhappy with Kohli's leadership skills. I guess there could be only one line from where this issue started," he said.
Sunil Gavaskar added: "I think Virat Kohli's statement in September when he was leaving the T20 captaincy was the reason why he was removed from the ODI captaincy."
It should be noted that after the BCCI made Rohit Sharma the captain of the ODI team, a new controversy has arisen in Indian cricket.
The captain of the Test team is Virat Kohli, while in the series against South Africa, Rohit Sharma was left out of the Tests while Virat Kohli apologized for playing ODIs.
Talking to media, Kohli said, "I was available for selection, I am available and I have always been available for the selection of Indian team. I was eager to play ODI cricket."
"I told myself to quit the T20 captaincy," he said. That's right.