World
More than 65 tons of aid from Saudi Arabia to Afghanistan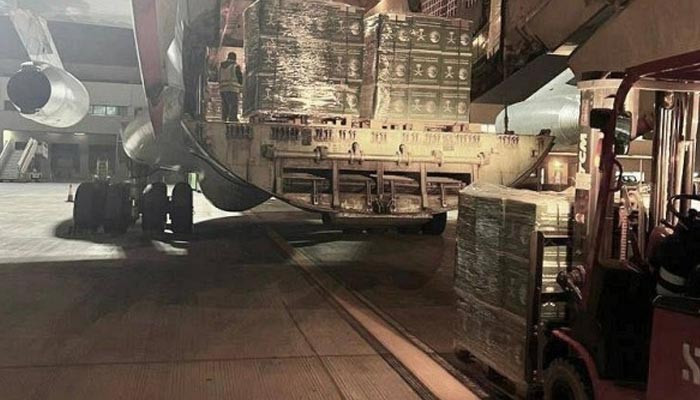 Saudi Arabia sends two humanitarian aid planes to Afghanistan
According to Saudi state media, the King Salman Humanitarian Aid and Relief Center has sent more than 65 tons of aid to Afghanistan, including 1647 food baskets.
The Saudi official said that 6 aircrafts would provide more than 197 tons of aid to Afghanistan through Saudi air corridor and 200 trucks would also deliver aid to Afghanistan by land from Pakistan.
This is the first aid shipment sent by Saudi Arabia to Afghanistan since the Taliban took control of the country in August this year.
Earlier on Tuesday, the Gulf Cooperation Council (GCC) summit in Riyadh agreed to contribute humanitarian aid to international aid efforts for the Afghan people in order to improve the economic situation of the Afghan people.