Entertainment
Ekta Kapoor installed only seats worth Rs 4, 4 crore, Jaitender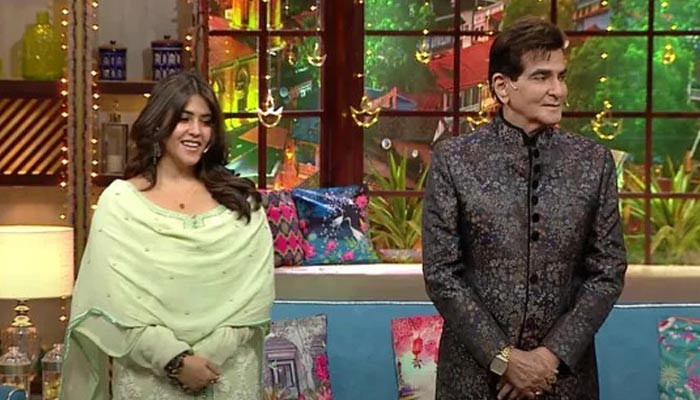 Leading Indian actor Jaitender has said that in the past when bungalows for movies were booked for shooting at Rs 25,000 and for TV serials at Rs 8,000 for shooting, Ekta Kapoor only installed sets worth Rs 4, 4 crore.
In a video of the popular Indian television show 'Kapil Sharma Show', senior Bollywood actor appeared with his daughter Ekta Kapoor.
Jaitendra said on the occasion that in the past when television shows were aired on bungalows, these bungalows used to shoot at Rs 25,000 for movies and Rs 8,000 for TV serials.
But Shubha Kapoor (Jaitender's wife) and Ekta still did shots with four, four crore sets and then they ran it for 5 years.
"No one used to do that before," he said. On this occasion, Ekta Kapoor also spoke about continuing her work during the lockdown.