Sports
West Indies Cricket Board is grateful to Pakistani cricket fans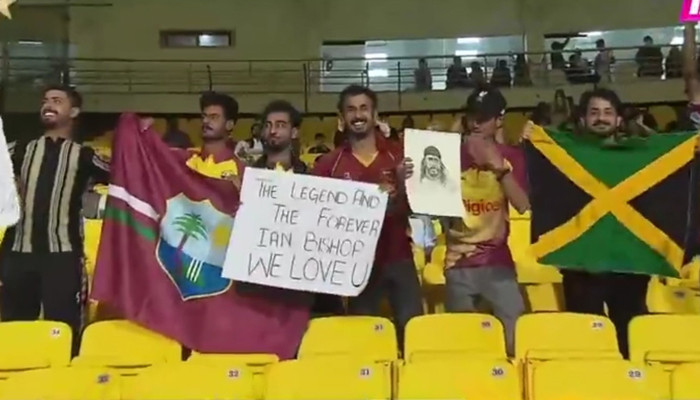 In the second match of the T20 series between Pakistan and West Indies at the National Stadium in Karachi, Pakistani cricket fans continued to support the West Indies.
A Twitter user shared a photo of some cricket fans at the National Stadium wearing West Indies shirts and holding posters of Anne Bishop.
It was stated in the tweet that Pakistani cricket fans are supporting West Indies.
The West Indies Cricket Board's verified account praised the spirit for cricket and described it as "amazing".
The West Indies Board also thanked Pakistani cricket fans for their encouragement.
It should be noted that the West Indian cricket team competed in the second T20 International but their attacks could not crack the Pakistani fort.
After an interesting contest, Pakistan won the match by 9 runs and won the series 2-0. The third match will be on Thursday.