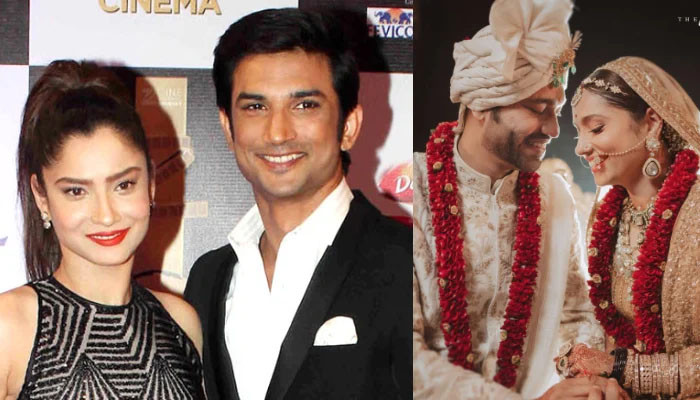 The songs of the actor's film were played at the wedding ceremony of Ankita Lokhande, the ex-girlfriend of Sashant Singh Rajput, who was engaged to be married yesterday.
Ankita Lokhande tied the knot with WikiLeaks in a spectacular ceremony at Mumbai's Grand Hyatt on Tuesday, preceded by pre-wedding ceremonies including music on Monday night.
According to Indian media reports, Ankita Lokhande and her husband also wore an engagement ring to each other during the music ceremony.
Many music videos are circulating on social media, however, some of the videos have especially caught the attention of fans.
In a video, Ankita Lokhande's husband is wearing a ring with her background music playing the song of the actress' ex-boyfriend Shashant Singh Rajput's film 'Rabita'.
In another video, Ankita's mother and sister-in-law were seen dancing to the song of Sashant Singh Rajput's 2013 film 'Kai Poche'.
It may be recalled that Shashant Singh Rajput and Ankita Lokhande had worked together in a popular Indian drama serial where they fell in love with each other but later separated.
It may be recalled that on June 14 last year, Shashant Singh Rajput was found dead in his home in Mumbai.