Entertainment
After Aryan's arrest and bail, Shah Rukh appeared for the first time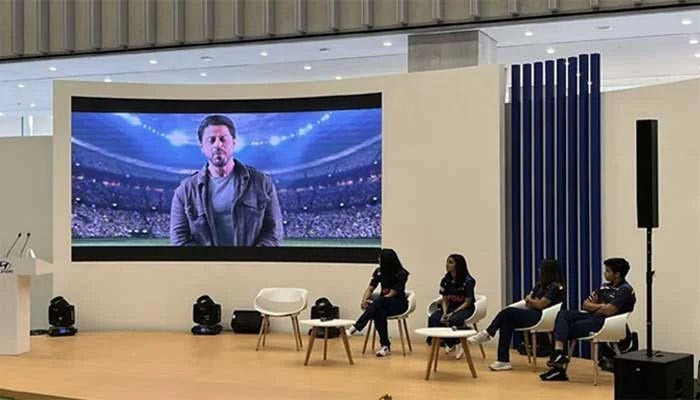 Bollywood king Khan, Shah Rukh Khan has been keeping himself in the background since the arrest and bail of his son Aryan Khan in early October in a drug on cruise case, and he is far from being the talk of the Bollywood industry these days. Are
For the first time since the aforementioned event, he appeared digitally at an event and also addressed the occasion as the brand new ambassador of a well-known car company.
His fans have shared his photos taken on the occasion of the event on social media, in which he is congratulating his fans and loved ones through a video message.
He was wearing a T-shirt and jacket on the occasion, before the company informed him that he has been appointed as a new brand ambassador.
King Khan's fans welcomed his return to any kind of screen after watching this video and also shared their comments with his pictures on social media and wrote that finally the head was seen.
Another fan wrote that we are now waiting for his return to the big screen.
Meanwhile, South Indian film industry superstar Rajni Kant recently said that he has received a message from Shah Rukh Khan on his birthday based on good wishes.
On which he shared his note of gratitude to Shah Rukh on social media while rumors are circulating that Shah Rukh is about to resume work.