Entertainment
Tears came to Sunny Koshal's eyes when he saw Katrina Kaif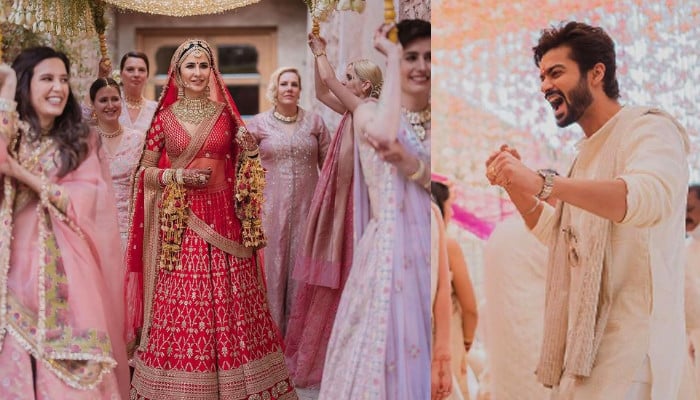 Barbie doll Katrina Kaif has returned home drunk last week while members of her new family 'in-laws' are welcoming her with open arms.

Katrina Kaif and her husband, actor Vicky Koshal The beautiful, memorable moments of their wedding are being shared with their fans by the fans of this couple all over the world.
Katrina Kaif and Vicky Koshal's wedding was a private affair, but the news and pictures of their wedding are still viral.
Photos taken by Katrina Kaif from her wedding day yesterday were shared on social media Instagram.
Katrina Kaif's sisters were also seen with her in the photos.
In the caption of this post, Katrina Kaif also wrote an emotional caption about her sisters: "Growing up together, we sisters have always protected each other. They are and always will be.
In the comment box of this post, Katrina Kaif's brother-in-law, actor Sunny Koshal commented that "this moment was full of tears."