Entertainment
Photos of Katrina Kaif and Vicky Koshal taken at Mumbai airport go viral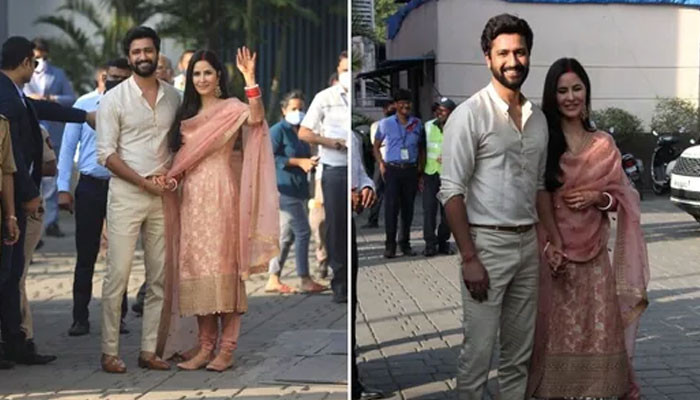 Newlyweds Bollywood stars Katrina Kaif and Vicky Koshal have returned to Mumbai from Rajasthan.
Photos of the two taken at the Mumbai airport are also going viral on social media.
In these pictures, it can be seen that the two are coming out of the airport holding each other's hands.
Katrina Kaif is wearing a golden and pink dress, while Vicky Koshal is wearing a plain white shirt and beige pants.
It is to be noted that Katrina Kaif and Vicky Koshal got married at Six Senses Fort in Madhupur, Rajasthan, which was attended by their family, friends and close people.