Entertainment
Trailer Release of Action Movie 'The Legend of Mola Jat'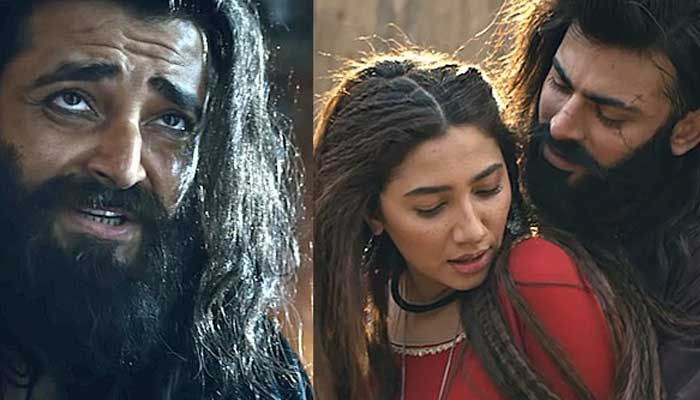 The epic action movie 'The Legend of Mulajt' has released its first thrilling official trailer which is enough to make anyone mesmerized.
If you want to see Fawad Khan, Hamza Ali Abbasi, Mahira Khan and Umeema Malik in a new look on the big screen, your wait is about to end very soon.
In the 2 minutes and 46 seconds long trailer, the lead actors of the film can be seen doing great acting.
Watching the lively trailer, one can guess that this movie is full of action and adventure, the trailer is full of action along with romance.
The director of this film is Bilal Lashari, who gained fame from the Pakistani film 'War', who had been working on this mega project for many years.
He has produced the film with producer Amara Hekmat under the banner of Lashari Films, Encyclo Media and Triple A Motion Pictures.
Pakistan's most expensive film will be released simultaneously in the country and abroad on October 13 in collaboration with Geofilms.
Locally, the film will be produced by Nadeem Mandwiwala of Mandwiwala Entertainment, known for his services in Pakistani cinemas, while internationally the film will be distributed by Movie Gowers Entertainment.
Super hit artists from the showbiz industry have been chosen to bring life to the story of the film.
Fawad Khan, the famous actor of the showbiz industry, who has made his acting flags in Pakistan as well as India, will be opposite each other in this film as Maula Jat and Hamza Ali Abbasi in the lead role of Noori Nath.
Apart from this, Mahira Khan, Umeema Malik, Gohar Rasheed, Faris Shafi, Ali Azmat, Shafqat Cheema, Nayar Ejaz and other superstar actors will also show the essence of their acting through this film.