Entertainment
The popularity of 'The Legend of Moolah Jat' has crossed the borders, Indians are also waiting for the release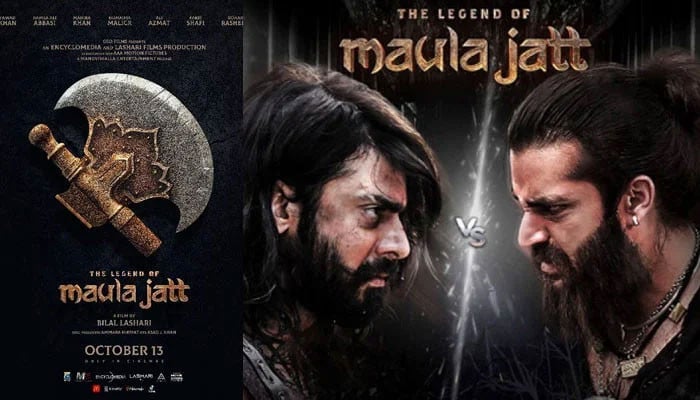 The trailer of the Pakistani action film 'The Legend of Moolah Jit' created a sensation as soon as it was released, the trailer of the film started to be talked about even across the border where Indians are now eagerly waiting for the release of this blockbuster.
It should be noted that the trailer of 'The Legend of Mula Jatt' has been released today, which shows that this film is full of action and adventure, while the trailer is also full of romance along with action. .
The director of this film is Bilal Lashari, who gained fame from the Pakistani film 'War', who had been working on this mega project for many years.
He has produced the film with producer Amara Hekmat under the banner of Lashari Films, Encyclo Media and Triple A Motion Pictures.
Pakistan's most expensive film in collaboration with 'Jeo Films' will be released simultaneously in the country and abroad on October 13.
As soon as the trailer of the film was released, it crossed borders in popularity and even Indians admitted to eagerly waiting for its release.
Prominent Bollywood filmmaker Anurag Kashyap shared the link to the trailer of the film in his message on micro-blogging website Twitter.
Not only this, but he expressed his fondness for the film by saying, 'Finally, the trailer of the film that I love so much and the film that you really want to watch has come out.
Similarly, Siddhath Malhotra, the director of the film 'Hichki', wrote about the film that it is going to be great, in response to which actress Mahira Khan thanked him.
An Indian film critic called it the biggest blockbuster film of all time.
He wrote, "Imagine if this film had been made before KGF, the film could have been one of the biggest blockbusters of all time."
He also praised director Bilal Lashari, producer Amara Hekmat and stars Fawad Khan and Mahira Khan.
Another film critic Umair Sindhu also hinted that this film will join the 100 crore club.
He said that the trailer of 'The Legend of Moolah Jit' is out, the first Pakistani film with 100 crores is coming.