National
Prisoners celebrated Independence Day in Central Jail Karachi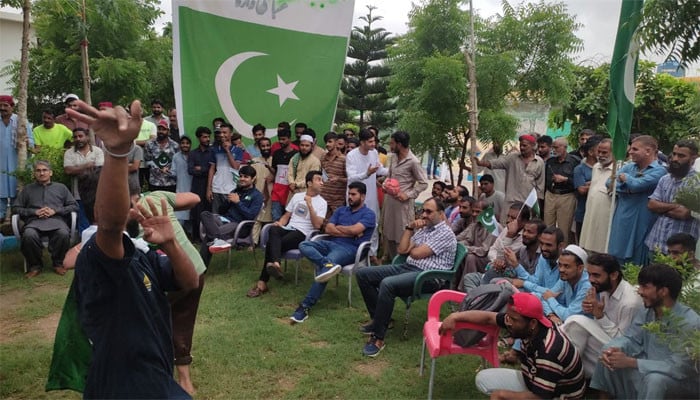 Prisoners in Karachi's Central Jail also celebrated Independence Day today.
Prisoners hoisted national flags in the jail on the occasion of Independence Day, on which the Central Jail echoed with slogans of Pakistan Zindabad.
The celebration of independence was organized by Superintendent Central Jail Hasan Sohto.
In the ceremony, the prisoners also danced to the beat of the drum and hoisted the national flag.
Prison administration officers mingled with the prisoners in the celebration of independence.