Entertainment
Fakhr Alam's expression of happiness on the announcement of Stara Imtiaz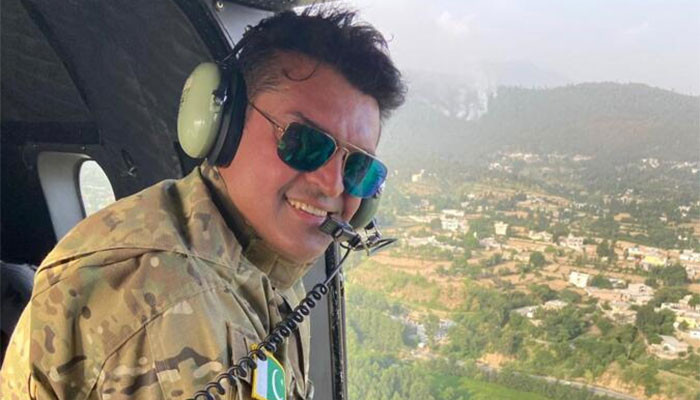 Pakistan's famous singer Fakhar Alam has expressed his happiness on the announcement of the star award by the government.
In his statement, Fakhr Alam said, "Happy 75th Independence Day of Pakistan to all, I feel very happy and proud about the announcement of Satara Imtiaz."
Fakhr Alam said that on this occasion I am grateful to Allah Almighty, my family and all friends, we will do more significant work to improve this country, Inshallah.
It should be noted that on the occasion of the 75th Independence Day (Diamond Jubilee) of Pakistan, the President Dr. Arif Alvi has announced to award civil awards to those who have achieved significant achievements in various fields, 253 national and foreign nationals will be given awards. .
These awards will be given during a grand ceremony on March 23, 2023 at the President's House.
It should be remembered that Fakhr-i-Alam started the mission flight on 10 October 2018 at 7 am from Waters, Florida, which lasted for 28 days.
Under this mission, he made 32 stops in different countries of the world including Canada, Greenland, Iceland, United Kingdom, Egypt, Bahrain, Dhaka, Bangkok, Jakarta, Singapore, Australia, Philippines, Japan, Russia, Alaska, Dubai and Florida included.