World
US: Hurricane Katrina kills 94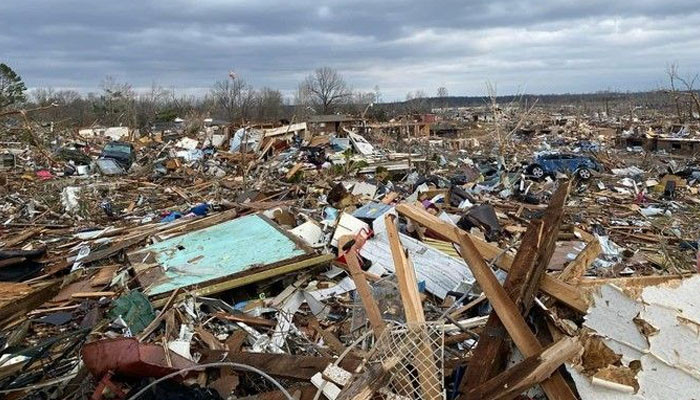 Hurricane Katrina continues to wreak havoc in US states, with hurricanes raging across six states.
The victims said that the devastation caused by the tornadoes was so rapid that no one was able to recover.
According to rescuers, it is now difficult for anyone to survive the wreckage of the destroyed buildings, with dozens of people missing after the storm in Kentucky and other states, while 94 deaths have been confirmed.
The governor of Kentucky says he fears the mortuary will run out of space.
More than 50,000 families in Kentucky are still without electricity.