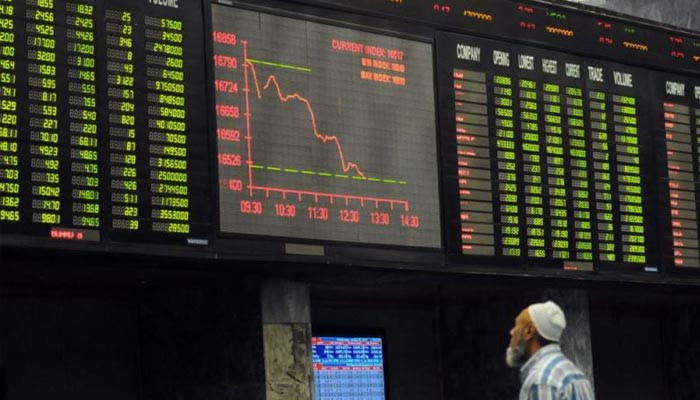 The day before the interest rate meeting was a negative trading day on the Pakistan Stock Exchange (PSX), the 100 Index closed below 43,000 points.
The index closed at 42,876, down 519 points today.
The lowest level of the index during trading was 42,803 points while the index remained at 674 points overall.
150 million shares worth Rs 5.27 billion were traded in the stock market today.
The market capitalization of PSX has been reduced by Rs 87 billion to Rs 7,367 billion.