Sports
Hassan Ali's reprimand with journalist, video goes viral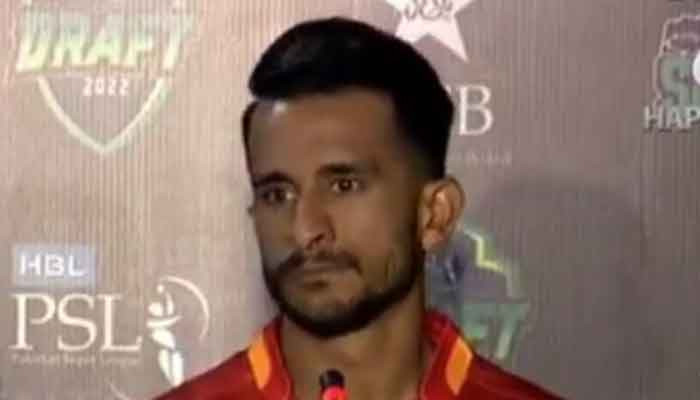 Hassan Ali, a fast bowler of the national cricket team and a representative of Islamabad United in the PSL, got involved with a journalist during a press conference.
A video of Hassan Ali's reprimand with a journalist is circulating on social media.
Journalist Anas Saeed asked Hassan Ali during the press conference and before the question was answered, the cricketer asked him the next question.
The journalist repeated his question several times, but Hassan Ali also refused to answer and kept saying only 'next question'.
Later, the fast bowler said that he would not answer Anas Saeed's question. On this the journalist said that first listen to the whole question then decide whether to answer or not.
On this Hassan Ali said that first you write good things on Twitter then I will answer your question.
"The PCB can't stop you, but we are right," he said angrily.
The video is circulating in large numbers with various comments on social media.