Health
A doctor who performed free lip and palate surgery on 37,000 children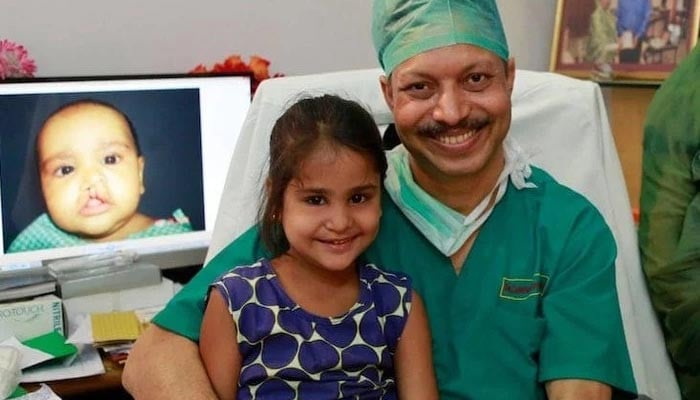 In India, a doctor has performed free surgeries on 37,000 children for cleft lip and palate.
According to the report, defects like cleft lip and palate are congenital and do not develop properly in mothers during pregnancy. Congenital malformations cause a variety of problems in these babies, ranging from infants' inability to breastfeed to adulthood in the form of heartbreaking phrases and discriminatory attitudes.
However, with the help of plastic surgery these two birth defects can be corrected, but unfortunately this expensive facility of surgery is not available to poor families, even though they are the ones who need it the most.
However, for such people, Dr. Subodh Kumar Singh has become a beacon of light.
Dr. Subodh Singh from a poor family in UP also faced a difficult situation in his childhood due to which he has dedicated his career to such people and instead of earning money, betterment and happiness in the lives of deprived and compelled people. Consider their compensation.
Dr. Subodh Singh has so far performed free surgeries on the cleft lip and palate of about 37,000 children.