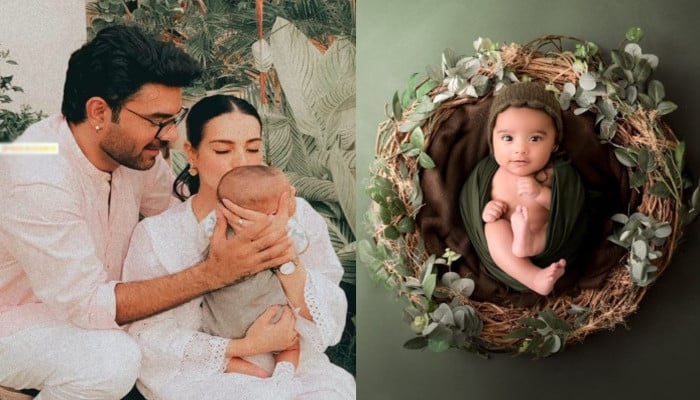 Leading Pakistani actor, host and director Yasir Hussain has found a girl for his son Kabir Hussain.

Yasir Hussain often shares humorous posts and stories while last evening he plans to further strengthen his close friendship with actress Sadia Ghaffar and her husband Hassan Hayat Khan.
In a photo shared on Instagram by Yasir Hussain, Iqra Aziz is holding Sadia Ghaffar's daughter Raya and Sadia Ghaffar is holding Iqra Aziz's son Kabir Hussain in her lap.
In the caption of this photo, Yasir Hussain has to write while tagging Hassan Hayat that "now is the time for us to end our friendship …". Created emoji.
In the comment box of this post, Hassan Hayat has prayed for the good fortune of these two children while the fans seem to be fulfilling this sentence of Yasir Hassan.