National
Revealing the network of hospitals providing facilities to influential prisoners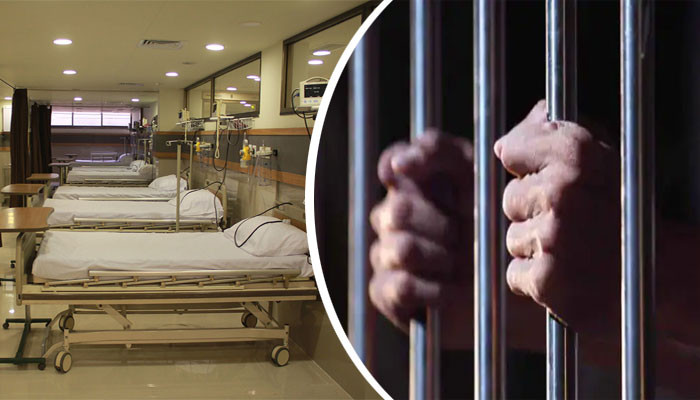 A network of public and private hospitals providing facilities to influential prisoners has been revealed.
Authorities say influential prisoners have been kept in at least five private hospitals in the city.
These private hospitals include Bayview, Health Vision, Qamarul Islam, Bantuwa Anis and Mother Care Hospitals.
According to officials, wealthy and influential prisoners are kept in these private hospitals in Karachi.
Influential prisoners have also been kept in a few other private hospitals in the past.
Officials said that influential prisoners have also been kept in three government hospitals in the city for a long time.
These government hospitals include NICVD, Jinnah and Civil Hospitals.
The Sindh Home Department has started an investigation into irregularities in keeping prisoners in hospitals.
Authorities also say 21 inmates have been transferred back to jail from various private and government hospitals in recent days.