Politics
LOC victims need to be treated fairly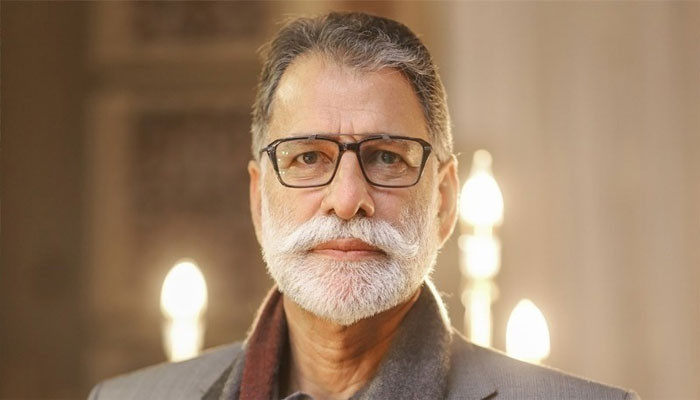 Chief Justice Sadaqat Hussain Raja administered oath to six newly appointed judges of Azad Jammu and Kashmir High Court. Mian Arif Hussain, Sardar Liaquat Hussain Shaheen, Sardar Muhammad Habib Zia, Muhammad Ijaz Khan, Syed Shahid Bihar and Chaudhry Khalid Rashid have been sworn in as judges of the Supreme Court. Earlier, there were eight vacancies in the Azad Kashmir Judiciary and the Chief Justice of the High Court was acting alone.
At present, two more judges are required to be appointed in the Supreme Court and one scholar in the Shariat Court. Due to the judicial crisis, more than 21,000 cases were pending. And ordinary citizens were deprived of justice. While bar associations and bar councils of lawyers protested. Lawyers and the people of Azad Kashmir hope that the remaining vacancies will soon be filled with judges on merit which will not only meet the requirements of the law but also provide justice to the common man.
Record torrential rains and snowfall in Azad Kashmir for the past one week have paralyzed the life system. A girl named Insha Sabir was killed when a house collapsed in Haji Bill, Union Council of Haveli district due to continuous rains and snowfall, while 18-year-old Tauqeer died when a mud house collapsed in Shikis area of ​​Charhoi Tehsil. Neelum Valley, Lipa, Bagh, Rawalkot and Haveli districts are currently receiving heavy snowfall while Kotli, Mirpur and Bhimber districts are in the grip of torrential rains.
Landslides and snowfall have also been reported in several places, disrupting traffic. Due to heavy snowfall and traffic jam in Murree, passengers traveling from Mirpur, Bhimber and Rawalpindi to Muzaffarabad, the capital of Azad Kashmir, via Murree have also been facing difficulties. Every year in this season, the residents of Azad Kashmir have been facing this situation for decades. But billions of rupees in budgets and political announcements seem helpless in the face of this severe weather.
As every year, Kashmiris on both sides of the LoC and around the world have staged processions and rallies on Independence Day, with large numbers of LoC victims awaiting government assistance and local relief. An agreement was passed in the UNO on 05 January 1949 stating that the Kashmir issue would be resolved in accordance with the aspirations of the Kashmiri people and for this purpose the people would be given the right to self-determination.
Kashmiris observe January 5 as 'Right to Self-Determination Day' and call on the international community to compel India to give Kashmiris a chance to exercise their right to self-determination. The Prime Minister of Azad Kashmir Sardar Abdul Qayyum Khan Niazi during his recent visit to Kotli District visited the establishment of Dental Medical College, construction of Ring Road, further expansion of Big City, Sports Stadium, establishment of Grade Station at 'Tatta Pani', Tatta Pani and Kotli. Addition of 100 beds in each of the two hospitals, for drinking water in Kotli at a cost of Rs. Not only did he announce the system, the functioning of the municipal corporation and the formation of a municipal committee in Tattapani, but Prime Minister Azad Kashmir said that these were not air announcements of previous governments but announcements of PTI government, which would be implemented 100%. The people of Kotli district are very happy with these announcements of the Prime Minister of Azad Kashmir.
In Azad Kashmir, the PTI government has made big and welcome announcements for Kotli district in terms of financial volume during its first five months. The people of other districts of Azad Kashmir also expect the Prime Minister to show the same generosity to address their grievances. The first budget of the current financial year 2022-23 is going to be presented by PTI Azad Kashmir government in the month of June. This will enable the government of Azad Kashmir to better assess its priorities. The Azad Kashmir Department of Inland Revenue has recovered a total amount of Rs. 11.24 billion in income tax at the end of the second quarter of the financial year 2021-22, with an increase of Rs.
As a result of the 13th Amendment to the Azad Kashmir Interim Act, 1974, the responsibility for "tax collection" rests with the Government of Azad Kashmir. Earlier, tax collection was done by Kashmir Council but since the Department of Inland Revenue, Government of Azad Kashmir came under its purview, every fiscal year has seen a gradual increase in tax collection as compared to the past which is welcome.
Preparations are in full swing for holding local body elections in Azad Kashmir before August this year on the orders of Azad Jammu and Kashmir Supreme Court. In the first phase, the process of delimitation in all the districts of Azad Kashmir has been completed by the Election Commission. However, in most constituencies, new delimitation proposals are being voiced by opposition parties. It is to be hoped that the timely holding of local body elections will be ensured by removing all the obstacles that stand in the way of local body elections which have been delayed for last 30 years.