Entertainment
Cyber ​​Crime Inquiry registered against Tik Tak Star Hareem Shah in Karachi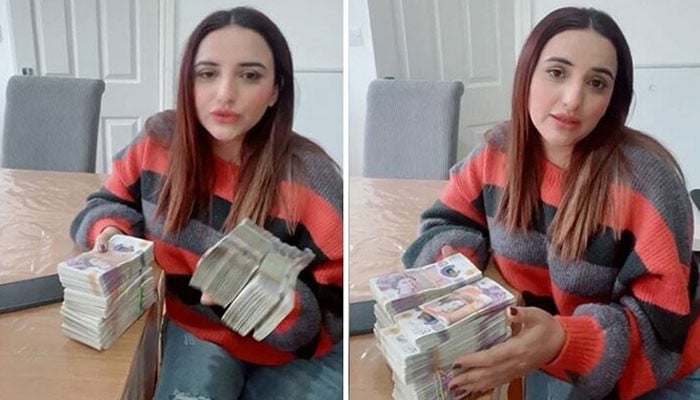 In a video, the FIA ​​Cyber ​​Crime Wing in Karachi has registered an inquiry against Tik Tak star Hareem Shah, who was conducting money laundering from Karachi to UK, and has started an investigation.

According to Additional Director FIA Cyber ​​Crime Wing Imran Riaz, Tuck Talk star Hareem Shah has confessed to the crime of money laundering and then called it a 'joke video'. The FIA ​​Cyber ​​Crime Wing has taken notice of the incident.
Imran Riaz says that this move is an act of defaming the government of Pakistan and institutions, this act of Hareem Shah falls under the category of money laundering.
He also said that an inquiry has been registered against Hareem Shah in Cyber ​​Crime Reporting Center Karachi.
He said that a formal notice was being issued to Hareem Shah to clarify his position.