Entertainment
What is the difference between life before and after marriage? Manal gave an interesting answer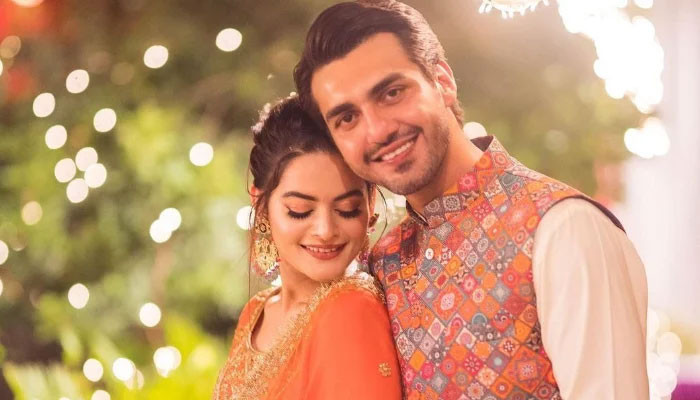 Pakistani actress Manal Khan has said that she had considered herself married to Mohsin Ahsan Ikram.
It should be noted that Manal Khan and Ahsan Mohsin Ikram were married in September this year, while Manal has recently made an interesting revelation about their married life.
Talking to media during a fashion show, Manal Khan was asked what is the difference between life before and after marriage?
To this Manal replied that married life is good and enjoyable.
He also said that I felt married at the time when I first met Ahsan Mohsin Ikram, so the feeling of life before marriage and after marriage is the same.
When the same question was asked to Ahsan, he told him about life after marriage that it feels great after that.
It should be noted that the two had announced their engagement in May this year, after which their marriage took place in Satmar with great fanfare.