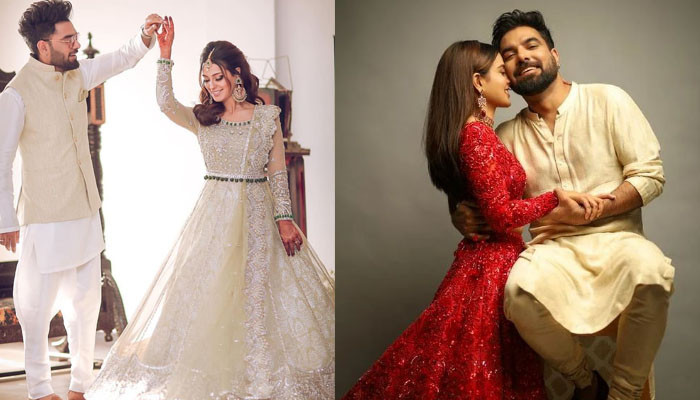 Comedian actor Yasir Hussain started remembering his wedding day by watching weddings everywhere.
Yasir Hussain shared a photo of his wedding with Iqra Aziz on Instagram and said, "Mashaallah, seeing beautiful pictures of weddings everywhere, I remembered my wedding."
He also praised himself and wrote to his mother-in-law, "I am just jealous of the fate of the aunt who got such a worthy son-in-law."
It may be recalled that Iqra and Yasir were married in December 2019. The couple welcomed their son Kabir Hussain to their family in July last year.
It is worth mentioning here that nowadays famous actors of showbiz industry are getting married and beautiful pictures of wedding ceremonies are going viral on social media.
Saboor Ali and Ali Ansari, Awais Khan and Maryam Ansari recently got married to Areeba Habib Saadeen Sheikh.