Entertainment
What was the most beautiful moment for Haba Bukhari in her marriage?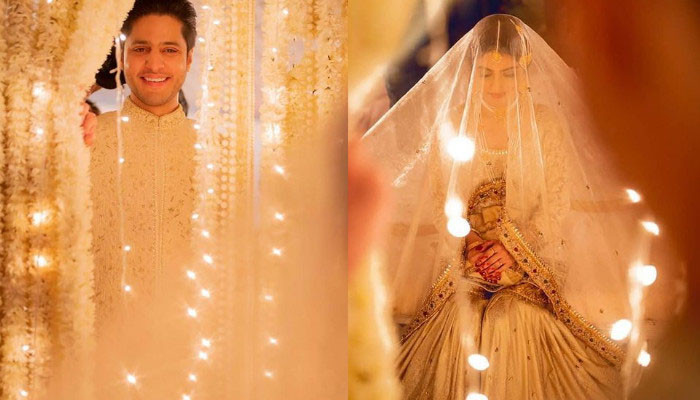 Actress Haba Bukhari, who recently tied the knot with actor Ariz Ahmed, shared the beautiful moments of her wedding day on social media.
Haba Bukhari has shared some beautiful photos of her marriage ceremony on the photo and video sharing app Instagram.
In the first of the photos shared on Instagram, Habba Bukhari's mother is wearing a dupatta, in the next photo she is signing the marriage certificate.
In one photo, Haba Bukhari and her father are seen praying after marriage.
Habba Bukhari wrote in the caption of her post that "this was the greatest time of their marriage."
It is to be noted that after the marriage of actress Haba Bukhari and actor Ariz Ahmed, another beautiful artist duo has been added in Pakistani showbiz industry.
On the day of their marriage, Habba Bukhari and Ariz Ahmed wore gold and cream colored clothes.
On this occasion, Haba Bukhari said that he never thought that their marriage would be a love affair.