Entertainment
The first glimpse of Faizan Sheikh's daughter on the scene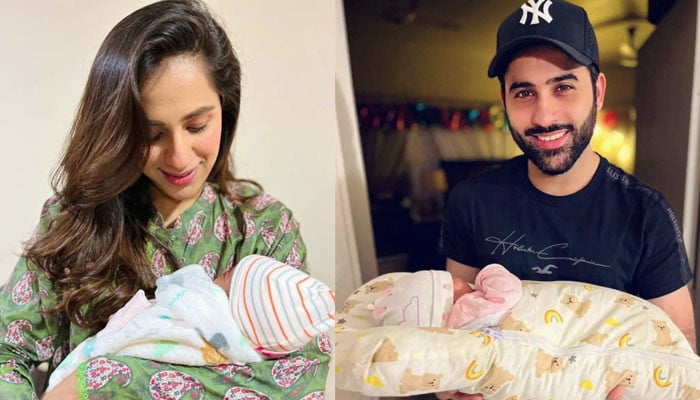 Leading actor and host of Pakistan Showbiz Industry Faizan Sheikh and his wife and actress Mahim Amir shared their first glimpse of their daughter on social media.
Faizan Sheikh, who recently became the father of a little fairy, shared a new photo of himself on the photo and video sharing app Instagram in which he is holding his newborn daughter in his arms.
Faizan Sheikh wrote in the caption of his post that '2021 has been a wonderful year in all respects, as always it was time to learn as an actor and as an individual and I did my best to be a better person by learning things. Bannu, I don't know if I passed or failed. '
"I was also infected with the corona virus, but I beat it strongly and it's true that fluctuations are always present in our lives," the actor said.
"The thing that made me strong during all this was this little bundle of joy in my arms, yes my daughter who came into this world on December 27," he said.
Faizan Sheikh added, "I am starting my 2022 with a beautiful picture."
On the other hand, Faizan Sheikh's wife and actress Mahim Amir also shared a photo of her daughter on her Instagram account in the caption of which she thanked Allah Almighty.
It may be recalled that last year the couple had mentioned about the early arrival of a little guest in their house.
Faizan Sheikh and Mahim Amir were married in August 2018, and have worked together on a number of projects.