National
Shahbaz Sharif will meet Maulana Fazlur Rehman today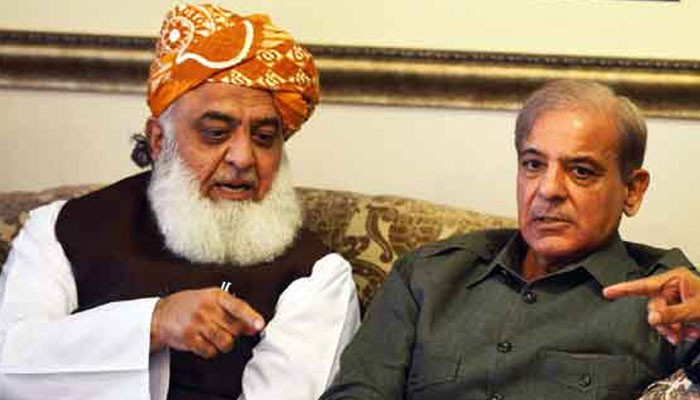 Opposition leader Shahbaz Sharif will meet JUI-F chief Maulana Fazlur Rehman at his residence today.

According to reports, the two leaders will discuss the Long March and the PDM's strategy.
Opposition leaders will also consider strategies to thwart the money bill.
Shahbaz Sharif says that the government has not been able to control any crisis, they have nothing.
He said that if the pockets of the people are empty then this budget is fake.