Sports
Novak Djokovic confesses to meeting journalist during Corona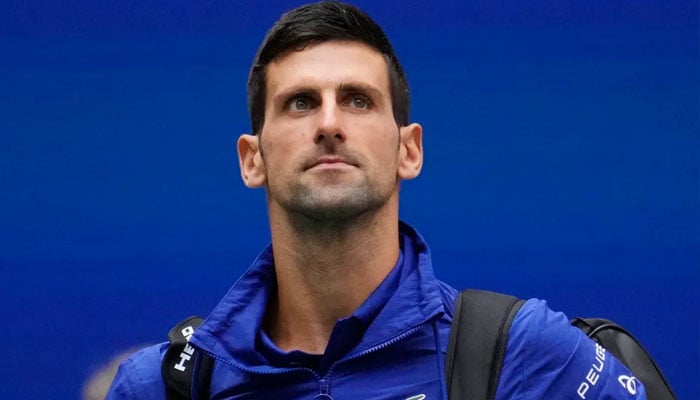 Novak Djokovic, the world number one tennis player, admitted to meeting a journalist during the corona virus.

On social media site Instagram, Novak Djokovic posted a lengthy message in which he admitted meeting with a journalist for an interview on December 16, two days after the corona virus tested positive, saying: "I admit my mistake. "I should have rescheduled."
Novak Djokovic said: "I felt compelled to go ahead and give an interview because I did not want to disappoint the journalist but made sure that I was socially distant and wore a mask except when my picture It is being taken. '
He further added that "other reports about him appearing in public after his corona test on December 16 were incorrect."
Novak Djokovic, meanwhile, admitted to making false declarations on his travel form before entering Australia.
He said his agent made a mistake filling out a section of the form that covered his recent travel history.
The form states that he had not traveled in 14 days before arriving in Australia, but recent reports indicate that Novak Djokovic, 34, had previously traveled to Serbia and then to Spain.
"My agent sincerely apologizes for the administrative error in ticking the wrong box. It was a human error and certainly not intentional," he wrote.
Novak Djokovic added: "My team has provided additional information to the Australian Government to clarify this matter."
Australia recently revoked the visa of world number one Novak Djokovic and deported him for failing to comply with strict coronavirus rules.
When world number one Novak Djokovic arrived in Melbourne on Wednesday to participate in the Australian Open, the first Grand Slam tennis tournament of the year, airport authorities barred him from entry on the grounds of vaccine exemptions and invalid visas.
Novak Djokovic's visa was revoked and he was detained at a government detention hotel, a move Djokovic's lawyers had appealed to the court.