National
Karachi: CCTV of robbery in mobile company came to light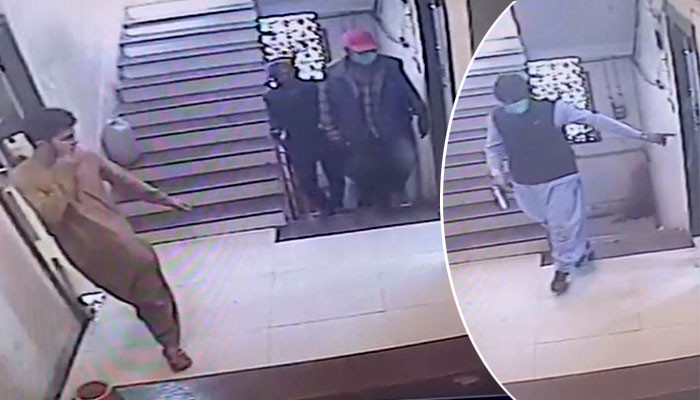 CCTV footage of a major robbery at a mobile phone company in the Saddar area of ​​Karachi has come to light.
CCTV footage shows four suspects coming up the stairs to the top floor of the building, all four standing on the stairs planning.
Meanwhile, the boy in the front office starts watching the scene, then the armed man, the organizer of the incident, takes him along.
While the 3 accused are committing the crime, a person wearing a fourth shirt and shalwar is seen monitoring.
It is to be noted that in this incident of robbery, the accused have taken more than Rs. 46 lakh 60 thousand and checks of more than Rs.
Predi Police has registered the case No. 22/22 under Sections 392, 397 and 34 in the complaint of Muhammad Rafiq.