World
Discussions about a 5-year-old journalist from Occupied Kashmir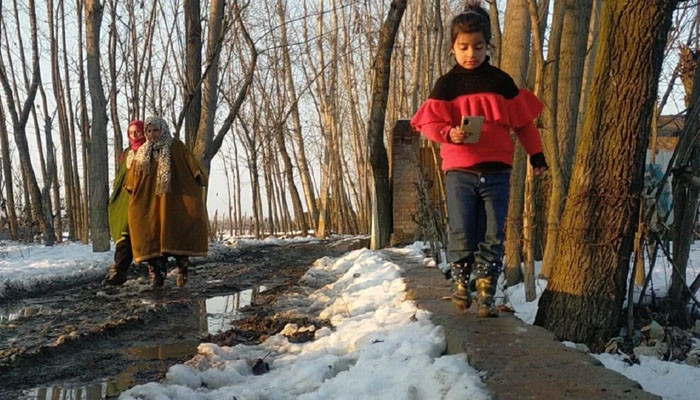 Video reporting a 5-year-old girl named Hafiza from Occupied Kashmir went viral on social media.
A video of a little girl named Hafiza from Occupied Kashmir is circulating on the internet. The little girl became a journalist and exposed the dilapidated condition of the roads of Occupied Kashmir in a video which has now gone viral on social media.
After watching the video, Indian media contacted the little girl and said that 5-year-old Hafiza is the daughter of Bilal Ahmed Khan and Shaista Hilal of Occupied Kashmir.
The condition of the road adjacent to her house was badly affected after the recent snowfall and rains in Occupied Kashmir. Wali immediately visited the road and informed the users about the current condition of the road while the girl's mother recorded the video.
The 2-minute video shows the little girl complaining about how heavy rain and snow have destroyed the roads, and she also complains that it prevents guests from visiting her.
The girl's mother, on the other hand, told Indian media that she grabbed the camera and recorded the video at her daughter's request.
"I started shooting on my mobile phone at my daughter's request while my daughter was telling me which way to turn the camera," said Shaista.