Entertainment
Diagnosis of pneumonia after corona in Lata Mangeshkar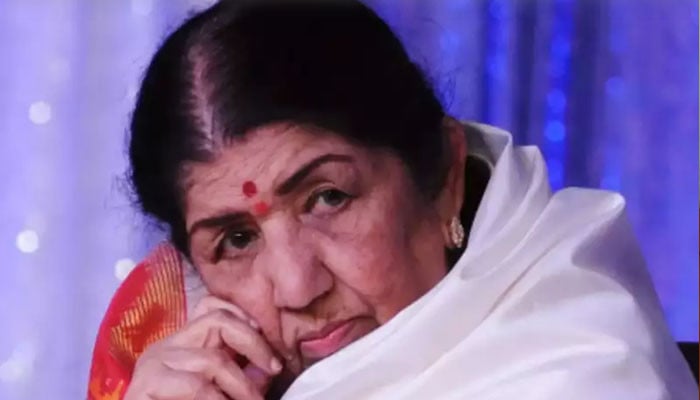 Legendary Indian singer Lata Mangeshkar has been diagnosed with pneumonia after being diagnosed with corona.
According to Indian media reports, the news about the transfer of 92-year-old Lata Mangeshkar to the hospital came to light yesterday but she has been admitted to the ICU of Breach Candy Hospital in Mumbai since Saturday night.
Lata Mangeshkar's doctor Preet Samdani says that the singer suffers from pneumonia along with Corona.
Dr. Preet Samdani, an associate professor at Breach Candy Hospital, has been caring for Lata Mangeshkar for many years.
Fans were worried about the singer's corona and her admission to the ICU in Pune yesterday and were worried about her health.
Later, his niece said, "He is very good at the moment. He is a fighter and a winner and that is why we have known him for so many years."
He also thanked those who prayed for the singer's recovery.