Entertainment
Ayman Khan's advice to Janat Mirza to do less make-up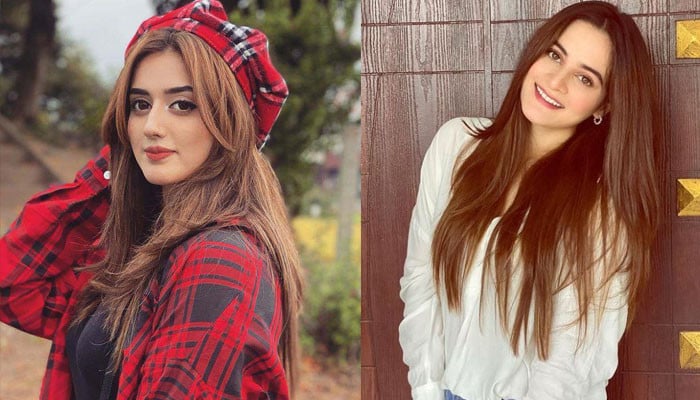 Leading actress of Pakistan showbiz industry Ayman Khan advised number one tick talk star Janat Mirza to do less make-up.
Recently, Ayman Khan gave an exclusive interview to renowned director and host Wajahat Rauf in which he answered interesting questions of the host.
Several short videos taken from this interview of Ayman Khan are going viral on social media, in one of the videos Ayman Khan is seen advising Pakistan's number one talk talk star.
During a session in the interview, Ayman Khan advised Janat Mirza to do a little less make-up.
"He is a legend," Ayman Khan was quoted as saying by host Waqar Zaka.
This video clip of the actress is going viral on various social media pages where most of the users say that Ayman Khan has given the right advice to Janat Mirza.
It should be noted that the number of followers of Janat Mirza on the short video sharing app Tik Tak is 17.6 million. Janat Mirza is the only person in Pakistan who has been followed by more than 17 million users on any social media platform.
The current Prime Minister of Pakistan Imran Khan is at the second position in this list.