Entertainment
As soon as the news of the investigation spread, Hareem Shah recanted the statement of money laundering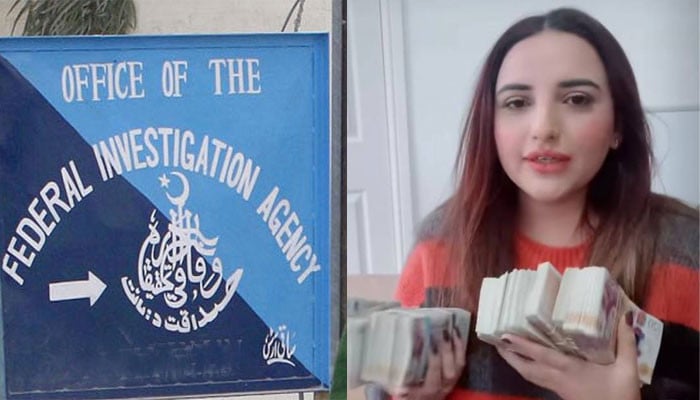 Leading Tuck Tucker Hareem Shah recanted her statement as soon as the news of money laundering investigation came out and said that she did not smuggle money, just made a video.
Hareem Shah, who gained fame by making controversial videos with politicians and celebrities at the Foreign Office, made a new claim today.
He said in a video statement that he went to UK with huge amount of money from Pakistan but no one stopped him and no one can stop him.
Giving free advice during the video, Hareem Shah said that other people should be careful while doing this because the poor are caught.
Following the release of the video, the Federal Investigation Agency (FIA) launched an investigation into money laundering against Hareem Shah.
As soon as the news of the investigation was broadcast on the media, Hareem Shah retracted his statement and said that he did not smuggle any money, he just made a video.
Hareem Shah sometimes gains fame by going inside the Foreign Office and making controversial videos, sometimes her pictures with politicians and celebrities are the subject of discussion on social media.
Due to her controversial videos, she has been involved in scandals several times, with Prime Minister Imran Khan, Interior Minister Sheikh Rashid, Provincial Minister Fayyaz Chauhan and well-known religious scholar Mufti Qawi in the past.