National
3-month military training of 1241 Sindh Police personnel begins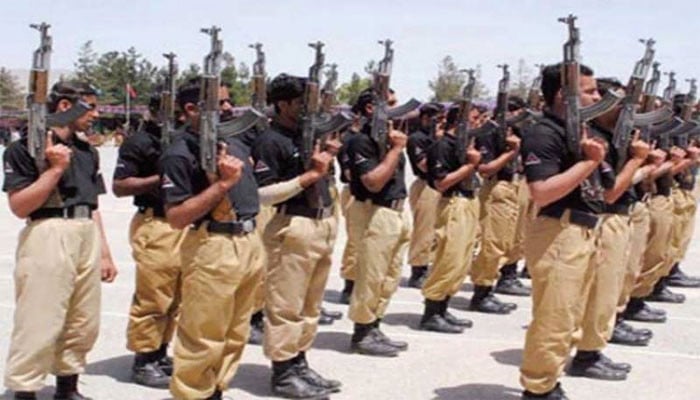 A three-month training of 1241 Sindh Police personnel has been started from the Army.
According to Shaukat Khatian, Principal, Police Training Center, Saeedabad, the police personnel recruited last year are undergoing training at Saeedabad Training Center.
He said that after the initial training of these personnel, they have been transferred to Pakistan Army this week to equip them with alert, active and professional skills.
According to Shaukat Khatian, 881 personnel have reached Pinu Aqil Cantonment of Pakistan Army while 360 ​​personnel have been shifted to Badin Cantonment of Pakistan Army.
He said that most of these personnel belong to Karachi Police Range while others belong to Sindh Reserve Police, Rapid Response Force and other districts of the province.
The principal of Police Training Center Saeedabad said that only male police personnel have been selected for military training.
He said that during the training of the army personnel would be trained on how to handle weapons, how to use all kinds of weapons and commando action during various operations.
Shaukat Khatian further said that the trainees were being trained in drill, X-ray size and other military matters.
He also said that the special and professional training of these personnel would end in the last week of March after which all these personnel would return to their respective districts after further courses at Police Training Center Saeedabad.