Sports
The thief who stole my precious watch from Dubai was arrested in India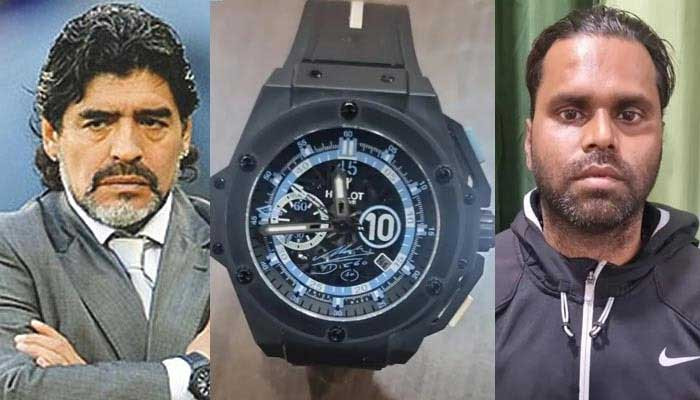 Argentina's great footballer Diego Maradona's custom watch stolen in Dubai was found in India, the accused was arrested.
According to the French news agency (AFP), Indian police have arrested a 37-year-old man from Assam, who had been working for a firm in Dubai since 2016, where things related to footballer Mira Dona were safe.
Diego Meira Donna's watch is said to be worth more than ہزار 26,000. On the back of the watch is a picture of a footballer.
Officials say the precious watch was made to their liking for My Donna.
Assam Chief Minister Himanta Biswa Sharma said in his Twitter message that the local police had arrested the accused following a tip-off from his counterparts in Dubai.
According to the report, the police have arrested the accused from Assam and also recovered a Swiss made Hublot watch from his possession, while the accused had fled to India after the alleged theft in Dubai.
According to Indian police, the detainee denied the allegations and said that he had returned to his ancestral home in Assam in August to take care of his ailing father.
Maradona, considered one of football's greatest players, died in November last year at the age of 60.