Entertainment
Ram Charan says to Alia Bhatt 'You are very beautiful and I am shy'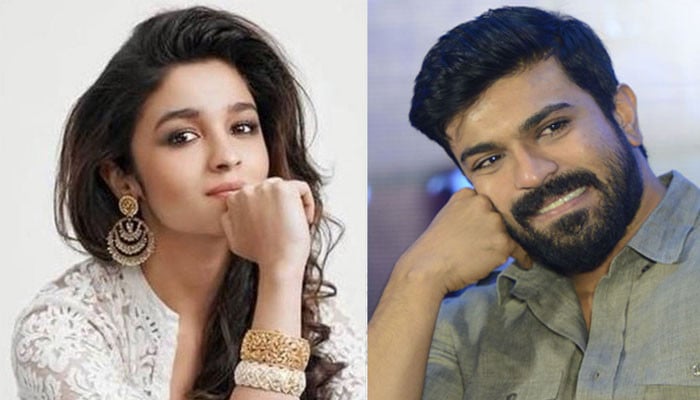 Leading Indian actor Ram Charan addressing Bollywood actress Alia Bhatt said, "You are very beautiful and I am shy."
According to Indian media reports, Raja Molly's new film 'R, R, R' i.e. Triple R is being released on January 7, 2022.
While Ram Charan and Junior NTR, two big names in the southern film industry, are showing the essence of acting in this film, Alia Bhatt is also playing an important role.
Alia Bhatt, Ram Charan and Jr. along with NTR are busy promoting the film.
The mega cast of the film is working together in a film for the first time, in this context they were also questioned.
Responding to this, actress Alia Bhatt complained that she was ignored by Ram Charan and Jr. NTR during the shooting.
Explaining the reason for this, Ram Charan said, "Actually, I am shy and you are very beautiful."
Alia Bhatt said during the conversation that Junior NTR had told me the reason was that he had been working with some heroin for a long time.
He further said that Ram Charan was mostly silent during the shooting of the film and did not talk much but his junior used to gossip with NTR.
The Bollywood actress also said that Ram Charan and Junior NTR used to flirt a lot, I felt that they have a special relationship.
They both deal with their confidence as they choose to embark on their play activities.
Alia Bhatt said that once we finished shooting the song, they were talking. I said, "I don't understand what you are saying. Can you translate?"
On this Ram Charan translated some things for me but Junior NTR remained silent even here.
Alia Bhatt, who has been in the film industry for 9 years, shared her work experience in Telugu film and said that she does not want to limit herself to Bollywood.
"The director's vision is important in the film and he has the right to decide on my role," he said.
He said that the work experience in Triple R was good, he was very impressed by the love of the fans, he would like to work in more films of South.
The story of the movie Triple R is based on the lives of two revolutionaries before 1920, the trailer of which was released a few days ago.