World
India: Students attack teacher, put dustbin on head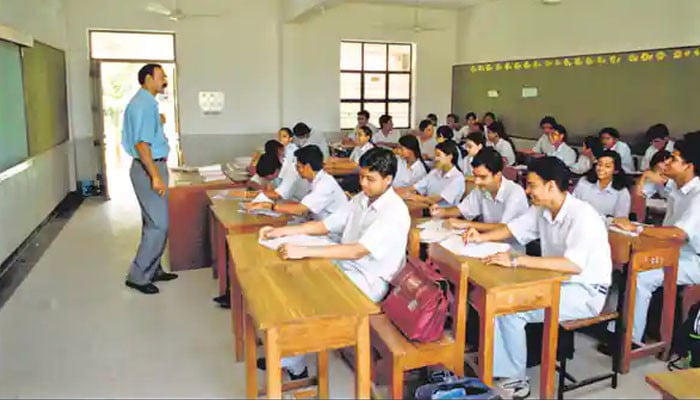 In neighboring India, students attacked a teacher in a classroom, and pictures of him surfaced.
According to Indian media reports, a group of high school students in Karnataka allegedly abused a teacher during class.
The viral video shows students allegedly abusing their teacher while a student placed a trash can on the teacher's head.
The teacher did not say anything about the students' attack and continued to teach in silence.
After a while, when the teacher sat down on the chair, another group of students attacked the teacher with a trash can.
Meanwhile, the Karnataka Minister for Primary and Secondary Education took notice of the incident and directed strict action.
The teacher, on the other hand, said that when he entered the classroom, he saw packets of Gutka lying on the floor. He asked the students to maintain discipline. When he started teaching, some of them Began to create chaos.