Sports
D-Ten Cricket League: Ajman beat Emirates Blues and Sharjah beat Dubai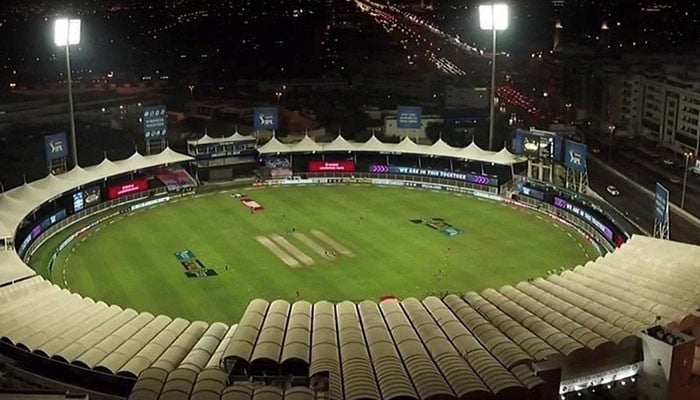 On the fifth day of D-Ten Cricket League, Ajman defeated Emirates Blues by 7 wickets while Sharjah defeated Dubai by 5 wickets. The matches of the event are being telecast live from Geo Super.
The first match of the fifth day of the event being played in Sharjah was between Ajman and Emirates Blues in which Ajman won by 7 wickets.
In this match, Emirates Blues scored 91 runs for the loss of 5 wickets while batting first. Ansh Tandon remained prominent by scoring 39 runs.
In reply, Ajman scored the target in 7.4 overs, Waqas Ahmed scored 30 and Qasim Muhammad 27 runs.
In the second match, Sharjah defeated Dubai by 5 wickets.
Batting first, Dubai scored 102 for 6, with Abdul Malik scoring 26 and Syed Haider 23.
Sharjah achieved the target in the eighth over, where Ansar Khan played an unbeaten innings of 52 runs.