Entertainment
Comparison of Haniya Amir and Merab Ali on social media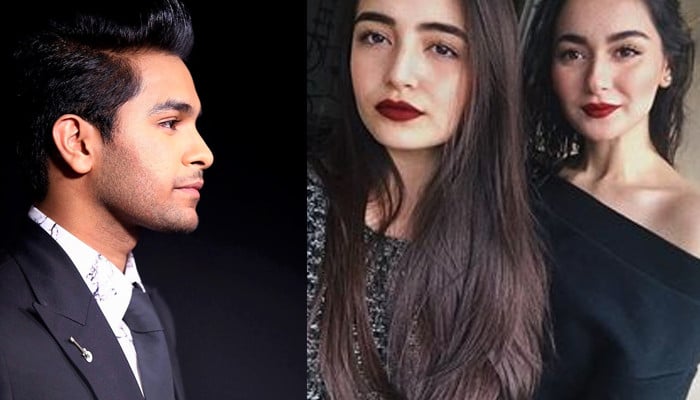 Pakistani Khobro, well known actress Haniya Aamir and model and actress Merab Ali are being compared on social media.

A fan of the social media application Instagram has shared a video of Haniya Amir and Merab Ali, through which the two are being compared.
The caption of this post reads 'Haniya Amir vs Merab Ali, Birthday Surprise.'
The purpose of this video is to compare between the two actresses which actress is best friend for singer Asim Azhar.
It can be seen in the first part of this viral video Asim Azhar Haniya Aamir Blindfolded and taken from the car to a cafe where Haniya Amir's surprise birthday has been arranged.
In the second part of the video, his close friend Merab Ali, who was recently seen everywhere with Asim Azhar, blindfolded Asim Azhar and gave him a birthday surprise.
Meanwhile, Asim Azhar's mother Gul Rana is also seen in this video.
This post has been liked by hundreds of internet users and many are also expressing their views and likes through comments on it.
Internet users praised Haniya Amir in the comment box of this post and said that Haniya Amir was much better for her favorite singer Asim Azhar.
On the other hand, some users have favored Merab Ali and said that Merab has proved to be better for Asim.