Entertainment
Why Falak Shabbir is not giving flowers to Sara Khan nowadays?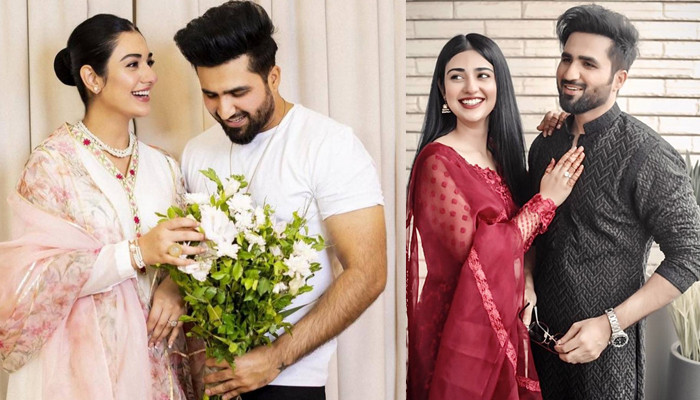 Leading Pakistani singer Falak Shabbir has given answers to interesting questions of fans on social media.

Singer Falak Shabbir posted a 'Ask me a question' story for his fans on social media Instagram.
It was only after watching this story that millions of fans of Falak Shabbir came running to ask questions about this story.
Falak Shabbir, while answering the questions of the fans, said that the age difference between him and Sara Khan is 12 to 13 years.
"I am busy with concerts these days and Sara Khan doesn't go anywhere without me, that's why we couldn't attend Saboor Ali's wedding," said Falak Shabbir in response to a question.
"There is no sorry or no thank you between me and Sara Khan," he added.
In response to a question about flowers, Falak Shabbir said, "They still give flowers to Sara Khan but now they don't show them on social media."