Sports
Video, Ross Taylor could not hold back tears in his farewell speech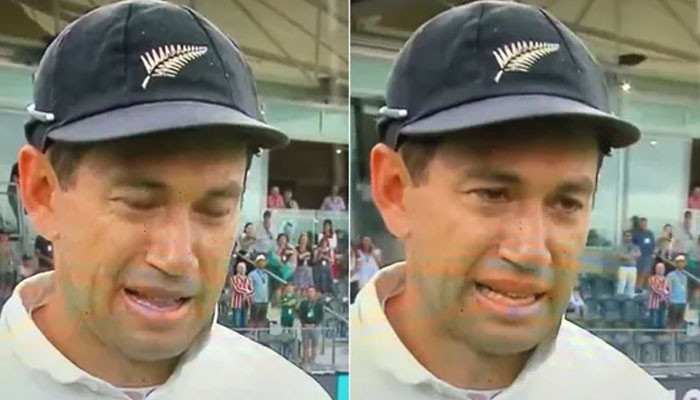 Ross Taylor, the successful batsman of the New Zealand cricket team, who announced his retirement from international cricket, became emotional during his farewell speech, with tears in his eyes.
Ross Taylor took the last wicket of Bangladesh cricketer Ibadat Hussain in the last match of his illustrious career.
The entire New Zealand team gathered around Taylor to say goodbye to the New Zealand legend.
Ross Taylor said in his farewell speech: "It was great to end my career with a win and a wicket. I wanted to end my career with a win and so did my fellow cricketers. Bangladesh has put us under a lot of pressure many times.
"We were under pressure at the start of the match, but then we scored, which strengthened our position," Ross Taylor said after the match.
The emotional Taylor could not hold back his tears during the speech. This was not the first time in this match that the 37-year-old New Zealand batsman had tears in his eyes during the national anthem on the first day of the second Test against Bangladesh in Christchurch. ۔