Sports
Shoaib Akhtar told about the bitter words from Muhammad Asif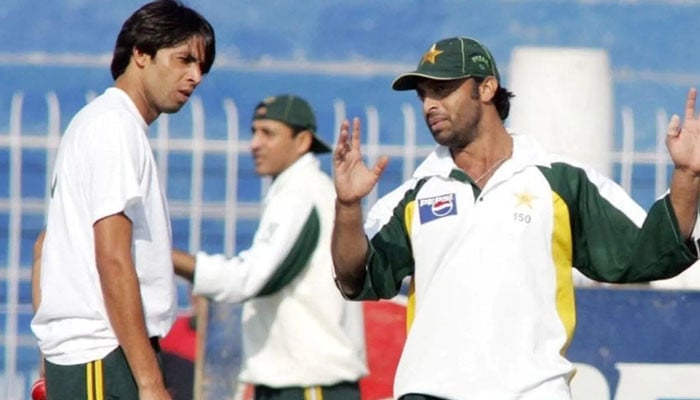 Former national cricket team fast bowler Shoaib Akhtar says that once in a fight he hit Muhammad Asif with a bat which he should have hit twice.
Shoaib Akhtar said in a recent interview that in his 14-year career, he had fought only twice, once with Asif when I hit him with a call that he should have hit twice.
During the first T20 World Cup in South Africa in 2007, Shoaib Akhtar and Mohammad Asif had a heated exchange of words in the dressing room. Shoaib got angry and called Asif. The cause of the fight between the two players was not known.
During the conversation, Shoaib also spoke about the players who were injured by his hair when asked by the host. He said that 31 players were injured by his hair in his career and 40 first class cricketers were also injured by his ball.
The former cricketer said that the number of players affected by the ball is also present in the international ratings.